Posted by Builder-talk Ecobob on 30th Jun 2021
Probably a couple of years past and we realised that for anything to progress, we needed to get a designer re-engaged.
Builder-Talk Self Build Blog - "Step by Step, with no Step Skipped"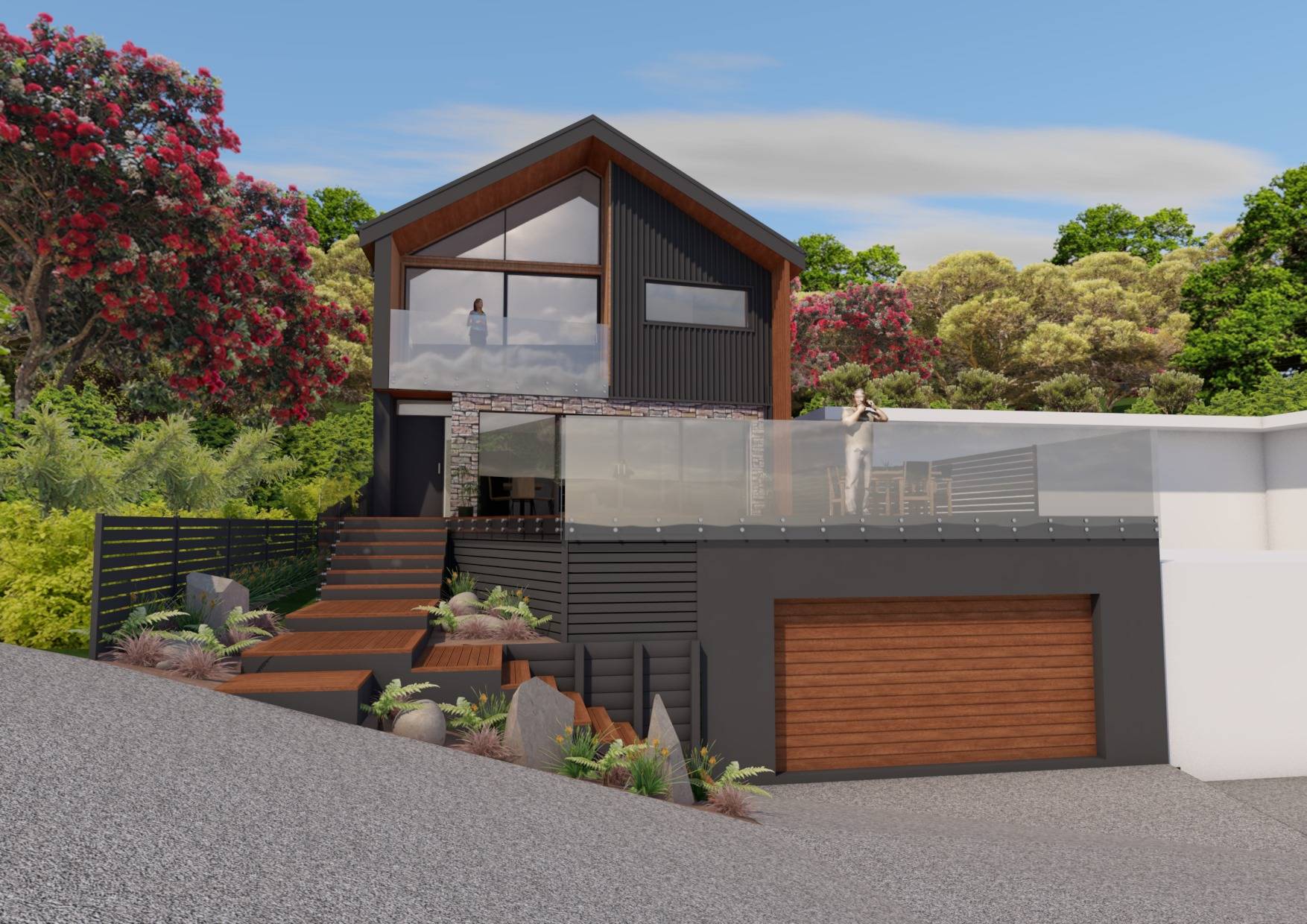 Probably a couple of years past and we realised that for anything to progress, we needed to get a designer re-engaged. We considered our original designer colleague and for a fleeting minute doing it myself, but after speaking to a 'Structurally Insulated Panel System' (SIPS) manufacturer -more on that later- on their recommendation we opted to engage a new designer. After a prolonged period of nothing happening, this was a new push to move the project forward.
Here's an article that we have written comparing SIPs vs Timber Frame
By this stage, we had identified that we might like to use the innovative and insulated SIP system, that this designer had experience in, but also that our build idea had evolved from an additional one house, to an additional two houses. This time there was a mains waste water to consider in addition to the mains stormwater!
How did that come about?
We better realised the potential of our site and thought there was the opportunity to further develop. We obviously always knew we had the area for the second new build, but questioned the access that would be gained on the existing drive in front of our existing house. The situation would be no different to the existing situation, with the exception that the cars passing would be the (new) neighbours and not our own.
Here's the first first versions of concepts from the new designer (Version three) for the first house - with the second house to follow. Watch this space.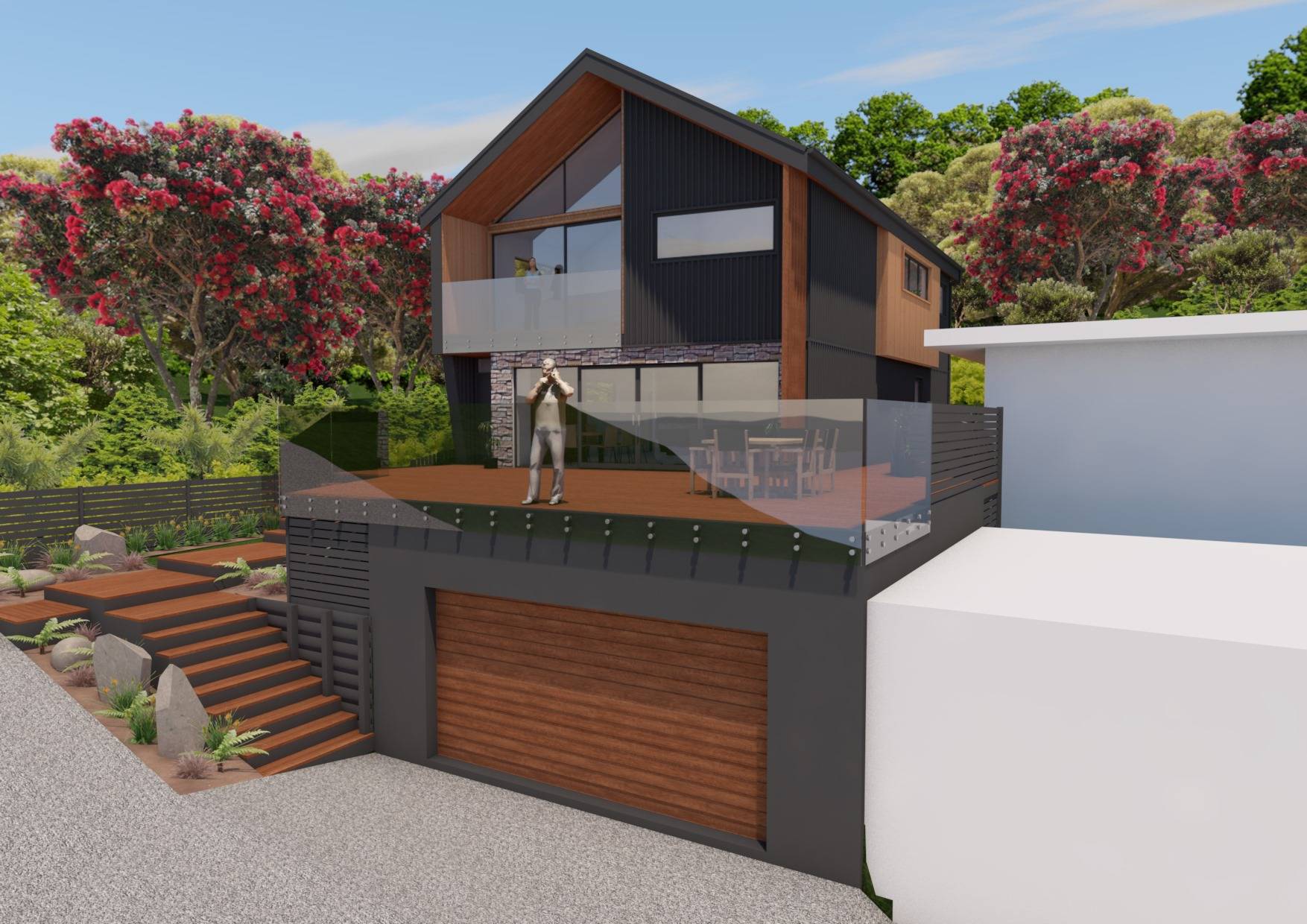 This is a cross section of the SIP panels that we are thinking of using.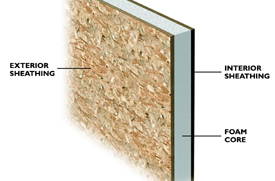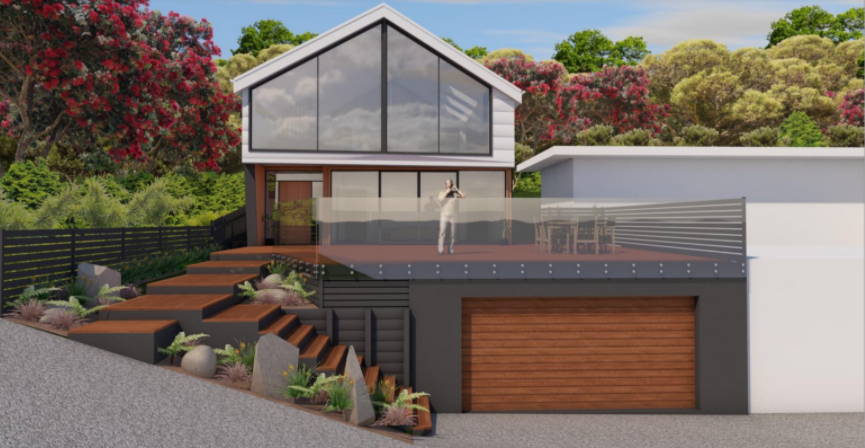 This is 'Version 4' from the new designer for the first house. This version was requested due to us wanting an upstairs living space that benefitted from the view better.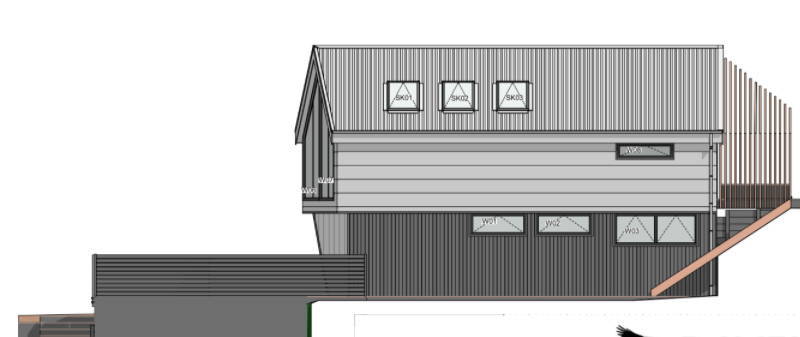 We didn't like ether of these too much again (Re-occurring theme), but again felt that we had moved a few steps closer and felt more positive about the process.
We had the skeleton concept on the second house (like simple boxes) and had further developed the first house, to consider the stormwater pipe, height restrictions and moved the garage to the front of the plot, rather than beneath the main house, which had been the case in the previous versions.
Following the first version, we made a few changes and received another version. We felt again that they were not what we wanted, and we better understood that we didn't know what we wanted and that this was going to be a process.
The development of the second house also created a new problem. There was another mains drain. This time, mains sewer. It looks like i've got something else to learn! More concepts will follow shortly.