Posted by Builder-talk Ecobob on 5th Jun 2021
We verbally agreed a brief, which probably consisted of: Stand-alone new house, Two storeys, Upper level living to maximise the views, 3 bedrooms
Builder-Talk Self Build Blog - "Step by Step, with no Step Skipped"
We verbally agreed a brief, which probably consisted of:
Stand-alone new house
Two storeys
Upper level living to maximise the views
3 bedrooms
Double garage
Have limited impact on our existing house (our house is single level where it adjoins the new)
Have limited impact on any neighbours.
The concept plans duly arrived and its fair to say, we absolutely hated them. To such an extent that we basically forgot about the idea for some months.

The concepts met all of the brief, possibly in our view except the impact on our existing house and others.

This was the first real learning that the brief needed to be well planned and clear, but perhaps also including some of our design ideas.

It was really apparent to us that we had to think about ways to reduce the size of the house, better consider daylight recession planes with the neighbours and that we had a lot more work to do.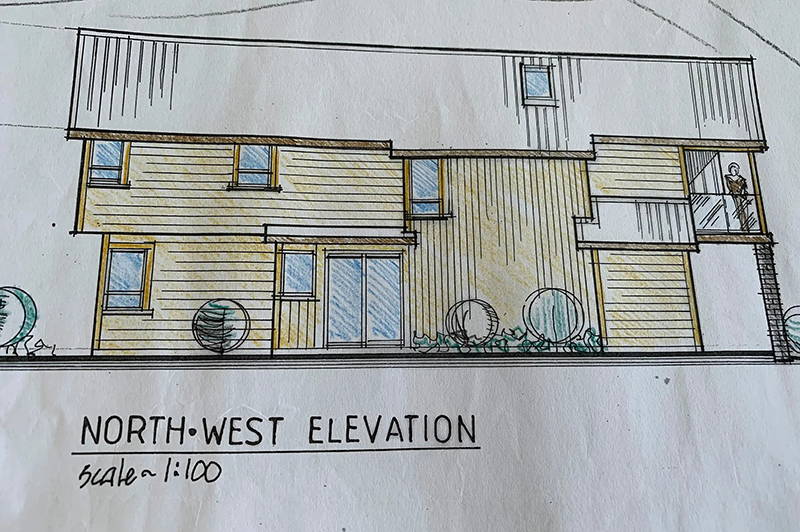 Here are the plans.

The site is nestled into the hillside alongside mature trees and therefore two of the four elevations are hardly visible. As a result I think we might have failed to tell the designer that the visible elevations, mainly the front were extremely important to us and we wanted a really good visual impact.

The development of these plans, although not what we wanted started to highlight some of our issues, in addition to the resource consent matters and impact of the build on our existing house, but also the fact that we were building over a public mains stormwater drain - Just another hurdle to jump.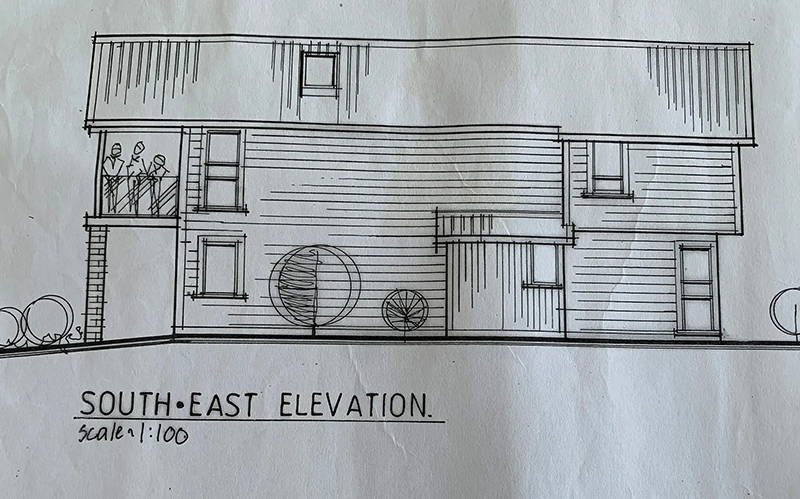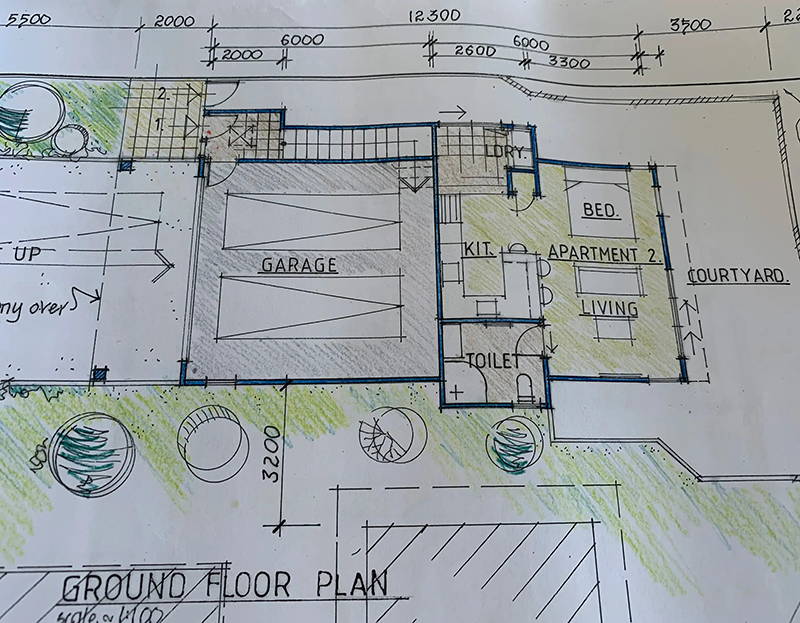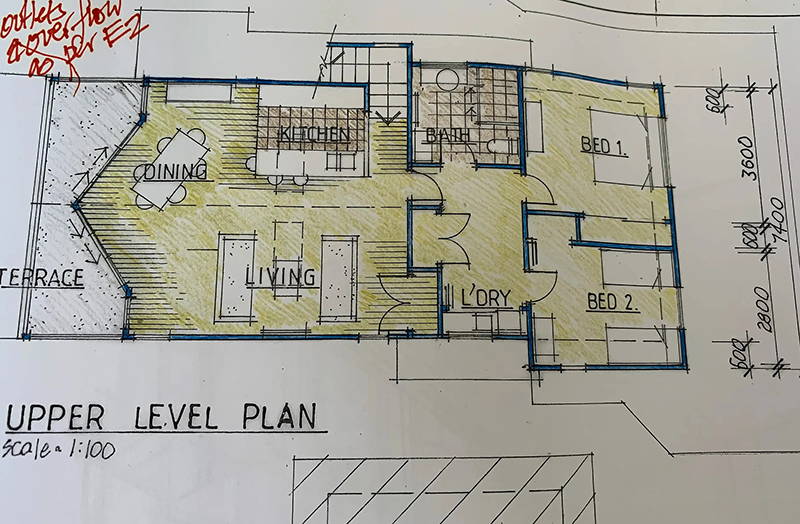 Like I said, there is nothing wrong with these ideas - just that we they are not inspiring us and we think that they don't meet our requirements, so after another chat the designer came up with these further concepts. 'Version 1' - Option 2.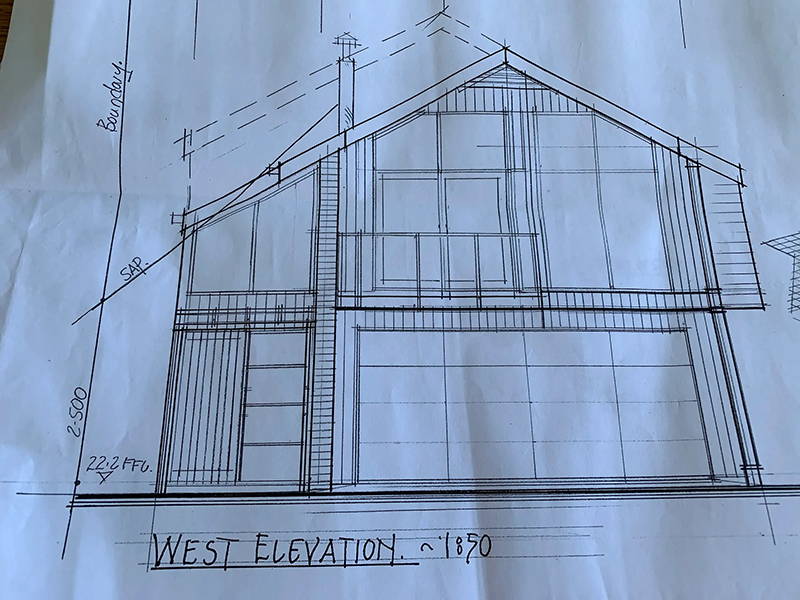 These designs are still not for us, so at this stage we thought we'd have a go ourselves. Check out the next blog to see how we went.
CLICK HERE TO READ PART 6 OF THE BLOG.