Posted by Builder-talk Ecobob on 27th Mar 2021
Net Zero Energy Homes are becoming increasingly popular in New Zealand. As the cost of electricity in New Zealand continues to rise, without any apparent justification, New Zealanders are becoming resentful towards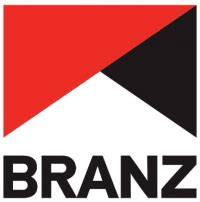 Building a House in New Zealand? The BRANZ mapping service is an invaluable tool when researching a site in New Zealand. Its free for anyone to use. The information is available New Zealand wide and could save time and money on finding the information from various other sources, or having to get the various professionals to assess the specific information. In some cases this level of specific information may be required, but in most cases the information BRANZ provides is enough.
For those of you that don't know BRANZ is an independent research organisation that partners with both industry and the government to research and improve the performance of New Zealands buildings. Funded by both industry and the government, including stewardship of the Buildign Research Levy (something that we all pay when lodging our Building Consents.)
BRANZ HQ is located in a rural location of the Haywards Hill Road and is an impressive setup with offices and testing facilities. If you ever get the chance to visit, do. Its an interesting insight into the great work that it carries out.
The maps are set into layers, which can be checked as required. The layers include:
Property Information
Basic Property Information
Councils
Climate Zones
Earthquake Zones
Corrosion Zones
Rainfall Intensity
Wind Regions
Lee Zones
Wind Zones
Obviously these categories are self explanatory, but especially when you don't have intimate local knowledge, the basic property information and council information is invaluable.
Although I'm not a designer, I imagine the climate zone and rainfall zone information can assist with flood assessments (use local council GIS maps if available).
The earthquake zones, wind zones, wind regions and corrosion zones information is all formed around the requirements set out within NZS3604:2011 the New Zealand Standard for Light Timber Framed Buildings, and the basis of timber framed buildings, the most popular method of building houses in New Zealand. Branz maps are useful for this type of zone categorisation.
The wind zones range through from Low, Medium, High, Very High, Extra High and then Specific Design, whilst the earthquake zones between 1 and 4. The corrosion zones B-D and climate zones 1-3. the basis of all is provided within NZS3604:2011.
This basis of information provides the foundation of any new build house in New Zealand, through from designing the foundation to suit the ground conditions, using the wind assessment to contribute to bracing design, cladding and roof fixings, down to the size of flashings. The corrosion zone information is vital, especially in sea spray zones where the wrong materials or wrong combination of materials will soon become apparent, at great expense.
Don't under estimate the usefulness of the BRANZ map service. Open it up and have a look.