Posted by Builder-talk on 10th Mar 2021
Net Zero Energy Homes are becoming increasingly popular in New Zealand. As the cost of electricity in New Zealand continues to rise, without any apparent justification, New Zealanders are becoming resentful towards
Construction Price Increases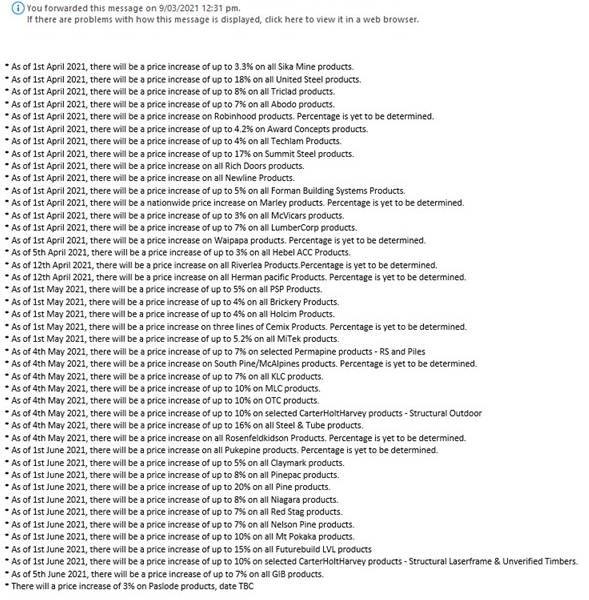 This price list arrive in my inbox in early March 2021 from Bunnings. A list of price increases, some of which we found quite shocking. We think that these types of rises will be industry wide and not exclusive to Bunnings.
Ranging between 3% and 20% rises, many are significant when considering the ongoing pressure of house prices and building costs. It seems that the pressures of costs will not be reducing any time soon.
A subject that has been approached many times in New Zealand... Are we being ripped off? There's always the comments of economies of scale, shipping cost, but increasingly the cost of raw materials. This is addition to increased global money printing and seemingly increased inflationary pressures.
Has anyone any tips on reducing costs, importing goods etc...