eHaus - New Zealand leaders in PassivHaus design and construction
---
Description
Redefining the way we live using Passive House principles
Every eHaus is designed and constructed using the International Passive House design software. Measured proven performance to live by for a healthy, comfortable, all year round lifestyle. This is what sets us apart in our industry.
At eHaus we believe that it's our collective responsibility to take care of the environment without sacrificing the comforts of your family's everyday life. That's why we work one-on-one with you to design and build your eHaus, creating a home that consumes 75 – 90 percent less heating energy while providing healthier and more comfortable living spaces.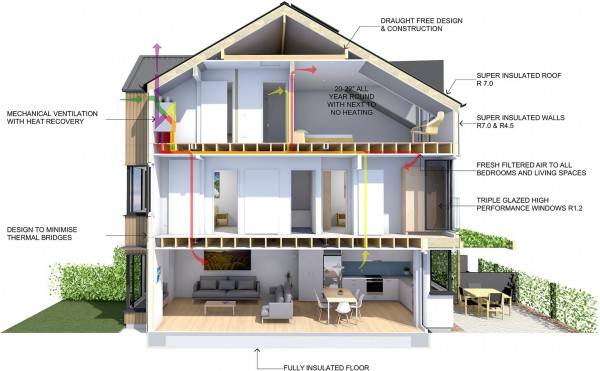 Smart design keeps New Zealand beautiful
It's the middle of winter. Outside it's 10 degrees, but inside it's 23 degrees. There is no heating system. Magic? No, just eHaus.
At eHaus, we make it our priority to build houses especially designed to give your family the best health, comfort and happiness at a fraction of the energy.
eHaus Euro uses up to
90%
less heating energy
eHaus Euro uses just
15kWh
per m²

eHaus Pacific needs
60%
less heating energy

eHaus Pacific uses up to
50kWh
per m²