Posted by Ecobob on 8th Dec 2020
The Superhome Movement is for people wanting to find out how to create their own comfortable and healthy home, with little or no power bills. The website, Superhome movement, is a valuable resource to learn from, with knowledge on who can deliver the best service for your requirements.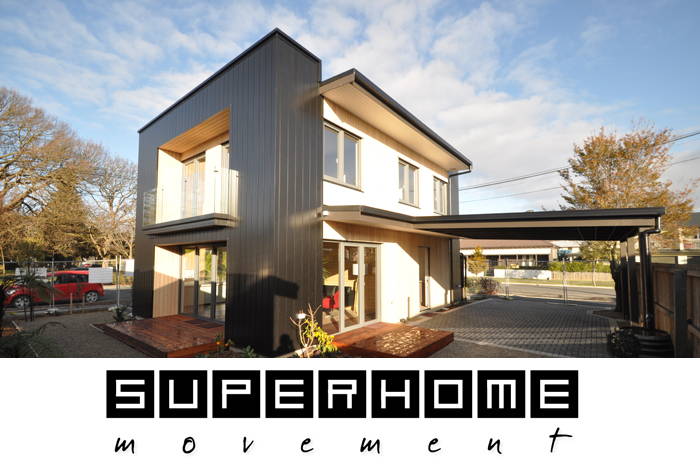 I recently had the chance to talk with Bob Burnett, one of the founding members of the Superhome Movement. We discussed the movement and all that it entails – Read more below and feel free to ask more questions, we'll try and get them to Bob to answer.
K: So, just what is the Superhome Movement? Is it a collective of industry professionals, an authority, or an educational organisation?

B: All of the above and more.
The Superhome Movement is for people wanting to find out how to create their own comfortable and healthy home, with little or no power bills. The website, Superhome movement, is a valuable resource to learn from, with knowledge on who can deliver the best service for your requirements.

The industry Superhome movement primarily provides open source sharing of the very best in learning, products, and expertise. A source for continued professional development (CPD). Superhome is a measure of a homes' design, quality and performance. It's a powerful brand and provider of high level marketing and publicity to promote the best of the best in business for both the end product and the project team that create it.
K: Great, does the movement have a focus on making these homes affordable?
B: Most definitely –the movement aims to debunk the myth that it is too expensive to build an energy efficient home that is much better than code minimum standard, which is 3 stars.
K: Eco-friendly: Is it a main aim of the Movement? or is it a by-product of being energy efficient and high performing?
B: I think eco-friendly and energy efficiency go hand in hand.
Being eco-friendly is a key part of creating a Superhome that provides the best possible living experience, but there are many other considerations and attributes when evaluating a Superhome. Its about good design. Is the home spatially aware and does the home work well functionally for the occupants? Does it have design integrity, and is it delightful to live in? Is it structurally EQ resilient, durable and weather-tight?
K: Ok, now, do homes that meet the Superhome Movement's criteria get a certification?
Yes, there is a plaque for each home at the entrance and eventually there will be an app.
K: The question I'm sure many are pondering - How does a Superhome compare to a standard home built New Zealand today?
B: Superhomes are the equivalent to 6-10 Homestar and a code minimum home is 3 stars.
K: That's a decent step up. - On the website it says 'Superhomes last longer', what's the key idea to get these homes to last longer, say, then regular homes built today?
B: Maintenance and the life cycle of materials are important to consider. Resilience and durability are the key criteria, as well as sustainability. Christchurch EQ's has highlighted the need to build earthquake resistant buildings. The city lost 90% of the CBD and thousands of homes. With modern design technology we can easily and affordably create buildings that are Quake safe and continue to be operational after an Earthquake. Demolishing buildings after a quake is not economically or environmentally sustainable.
Approximately 40% of the world's energy consumption is by the building industry. If buildings remain operational after an Earthquake it avoids the time and cost of relocating, not to mention the inconvenience and stress.
For over a decade the building industry has had to go through leaky building syndrome and it is obvious that standing up to the elements and weather tightness is critical to the longevity and durability of buildings.
There is less awareness around internal moisture and its effect on the building fabric and structure and the health of the occupants. We call this Sodden House syndrome.
Internal moisture can condensate within the wall frame and this leads to mold when the temperature is about 12 degrees. Air tightness of the structure is also not considered in NZ in contrast to other countries where it is key criteria for compliance. NZ has thousands of unhealthy homes and new unhealthy homes are adding to the problem.
K: What are the most exciting, new products in the market that are being used in Superhomes?
B: The poster child product to promote the Superhome movement has been NZ's first 10 star homes launched August 2015, coinciding with the launch of the Superhome movement. These are the first of many exemplar demonstration homes that are showcasing from the ground up what can be achieved and how. Holistic design, integrating new and existing technologies and products has provided an exciting leap forward in home performance. The biggest advancement overall has been achieved by Solar PV powered Ecomaster Dual heat, along with domestic hot water heating, and hydronic underfloor. The hydronic underfloor is made more efficient with a fully insulated slab. This system uses the thermal mass of the concrete floor like a battery as it stores fee solar generated heat and the oversized HWC hot water cylinder is also like a battery and links to the dual heat system. The 10-star home also has the first salt water batteries that are the most environmentally sound battery technology storing 4.5Kw of power.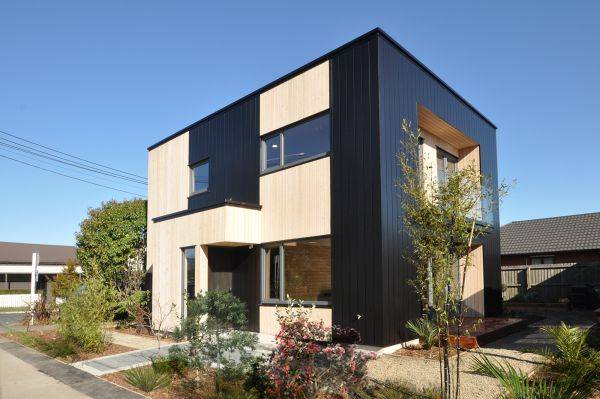 The homes distinguish the Superhome movement from general talk about green building. People can see the process of building affordable green homes and the results.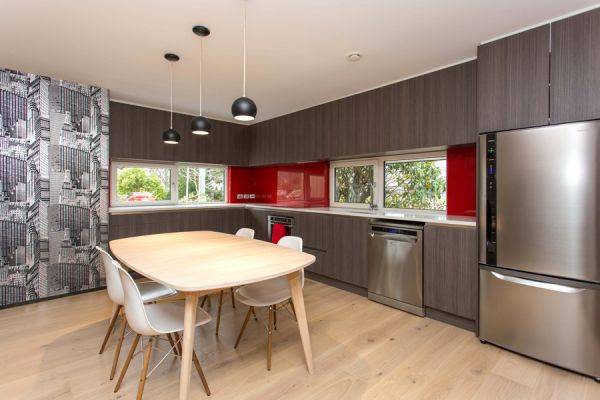 Discussions around rebuilding Christchurch more sustainably have been largely a "talkfest" where very little action happens on the ground.
The Church Square projects are the movement's way of "making it real".
We are leading by example, from the grassroots, doing ground-up stuff.
K: So, Homestar ratings, what is the minimum star rating a house would need to be considered a Superhome?
B: 6 Star. Homestar is only one measure, and not the only method of validation of a Superhome.
K: Do Superhomes need to be architecturally designed? Can you get a Superhome built by a home building company like Lockwood Homes?
B: Yes, and No. Design is crucially important to achieve a Superhome. However, there are designers and architects, as well as builders and building companies, that are part of the Superhome movement.
K: If someone wants to build a Superhome, where should they start?
B: www.superhome.co.nz , or visit the demonstration homes at 9 & 11 Church Square, Addington Christchurch.
View the video below to find out more about New Zealands first 10 Star Home.