Posted by Builder-talk Ecobob on 15th Dec 2020
Every eHaus is designed and constructed using the International Passive House design software. Measured proven performance to live by for a healthy, comfortable, all year round lifestyle.
Using Passive House Principles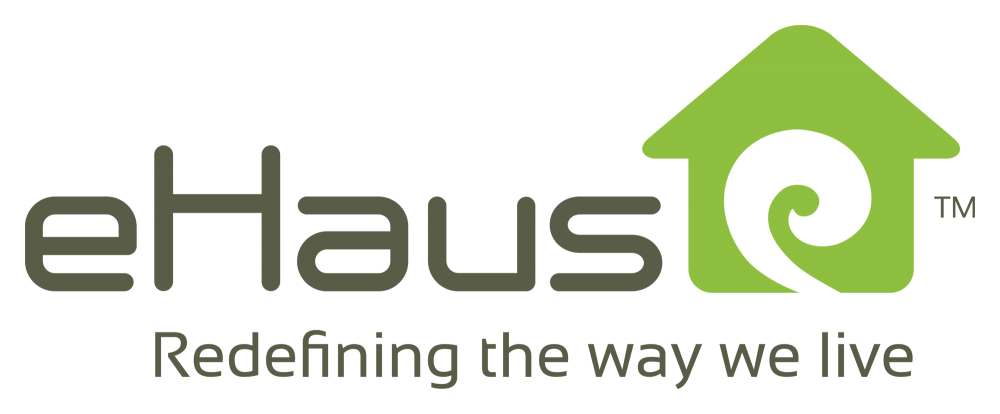 Every eHaus is designed and constructed using the International Passive House design software. Measured proven performance to live by for a healthy, comfortable, all year round lifestyle. This is what sets us apart in our industry. At eHaus we believe that it's our collective responsibility to take care of the environment without sacrificing the comforts of your family's everyday life. That's why we work one-on-one with you to design and build your eHaus, creating a home that consumes 75 – 90 percent less heating energy while providing healthier and more comfortable living spaces.
Smart design keeps New Zealand beautiful
It's the middle of winter. Outside it's 10 degrees, but inside it's 23 degrees. There is no heating system. Magic? No, just eHaus.
At eHaus, we make it our priority to build houses especially designed to give your family the best health, comfort and happiness at a fraction of the energy.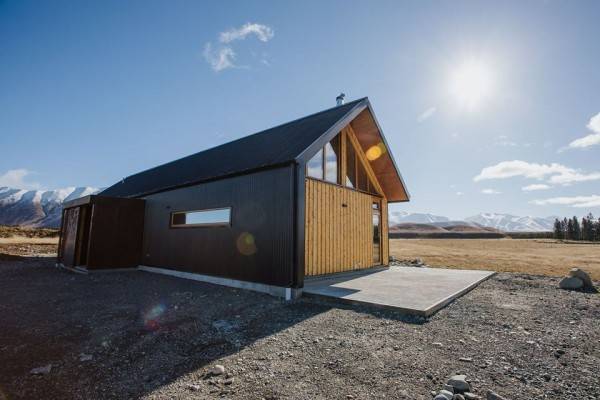 Every eHaus takes a significant step towards preserving New Zealand's rich beauty by using at most, 25 kilowatt-hours per square meter to heat your home over a year. The result is phenomenal. Only a quarter of the energy is needed to give you the unprecedented comfort of eHaus while preserving up to 90 percent more energy and thus, the rich outdoor spaces we all love.
eHaus sets the bar for energy efficiency
Energy efficiency is woven into the fabric of eHaus using the worlds most powerful design tools. By building energy efficient homes, we make a big impact on how well you live, and only a little impact on the world you live in.
German tested, eHaus approved
It's not just the Porsches, Mercedes and BMWs. Germans are the world's gurus when it comes to engineering energy efficient homes as well. They can predict a building's energy consumption down to plus or minus 0.5kWh. And we can too. German engineering has been adopted and adeptly woven into eHaus to infuse your home with 20+ years of German passive house intelligence for energy conservation that is simply undeniable.
Comfort comes first
Although the brain of eHaus lies in the calculated energy performance, the heart of eHaus lies in the comfort. They say you can't measure love, but with eHaus we use energy science to give you internal temperatures that feel amazing during the summer and winter months and use almost no heating or cooling equipment. We believe that comfort shouldn't be a hypothetical idea, but a physical priority.
Every detail analysed
Wall and roof framing, framing junctions, and high-conductance window frames are examples of heat-leaking "thermal bridges", and typical homes are full of them. Although they're small pieces in the overall building puzzle, eHaus doesn't cut corners on the road of innovation. All designs are scrutinised with thermal bridge software during the early stages of development to ensure no elements of eHaus will act as a highway for heat transfer and thus, energy loss.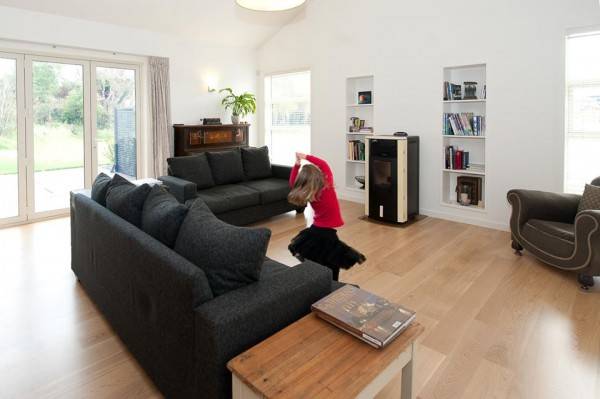 eHaus works hard, so you can breathe easy
Not only does eHaus need almost no heat to stay warm, it is optimised to capture any heat energy that is trying to escape. With energy recovery built right in, you can go about your day knowing eHaus' ventilation system is silently capturing and reusing 84% of the heat that would otherwise be wasted. Our energy recovery system works seamlessly with eHaus' intelligent construction to enhance your living environment with a constant supply of freshly filtered outside air, optimising everyday health.
Comfort, health, and happiness comes standard
eHaus is individually designed to your preferences. Yet, no matter the unique details and layout of your final design, every eHaus comes stocked with technology that works seamlessly to make indoor air quality a priority, comfort an affordable luxury, and healthy living easy.
Feel amazing everywhere
Every room in an eHaus is the perfect temperature. No more sweating in the summer and freezing in the winter. In an eHaus you make your morning coffee in a kitchen that is the same cosy temperature as the bedroom you wake up in. An eHaus is 20 – 25C everywhere, making it comfortable to live in every space you own, not just the one with the wood burner. Spread out, be you, be happy.
Feel the breeze whenever
There's nothing like a beautiful summer day. All eHaus' are built airtight to remove draughts, yet every window is fully operable and can be opened at any moment throughout the year to introduce a refreshing breeze. Close them when you want to create an airtight seal against the low-conduction frame, and eliminate uncomfortable draughts and heat loss. Go about your day and your eHaus will quietly maintain the comfortable internal temperature that your family loves.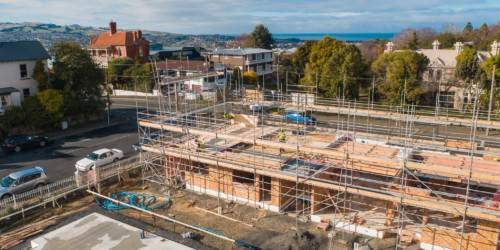 Air quality under control
You don't think about the air you're constantly inhaling, and you don't have to. eHaus' controlled air system monitors all the air you breathe before you breathe it. 30 cubic meters of filtered, oxygen-rich air is pumped through your eHaus for each member of your family every hour. And when you pack your home full of friends and family during your house warming party, remove the excess CO2 with one click of a button. Your eHaus will go into boost mode to keep the indoor environment fresh so you can go on doing what you do best – living.
Pollen, leave it outside
Pollen season lasts for 34 weeks in New Zealand. Grass pollen, pine pollen, hay fever, and every pollen allergy in between. eHaus' remove 98% of pollen from your air before you breathe it. G4 filters at the entry of the controlled air system block particles up to 3 times thinner than a human hair, making your family home a healthy place to work and play.
No mould, dust mites or condensation
All three of these housing plagues are common in New Zealand, but are made irrelevant with eHaus. Whether you're one of the 1 in 6 Kiwis with asthma, one of the 33% that saw mould growing in their homes in a 2002 survey, or just among the rest of us who are sick of wiping water condensation off our window sills in the winter – eHaus has you covered. The brilliance is in the controlled indoor humidity. It's always between 40 and 60 percent. By combining our intelligent construction with the eHaus controlled air system, a complex range of variables that cause these common housing problems are eliminated making your home a space where your family can thrive – not just a roof over your head.
Designed by eHaus, built by eHaus
Building a home is a complex orchestration of thousands of detailed tasks. We don't want you to worry about all those details. eHaus streamline the entire design and build process starting from the day you call us, until the day you move in.
"...It is not just the end product that we are delighted with – it was also the process. We received personal attention from the eHaus team from the beginning of the process to the end. The building process was collaborative, and our input was invited to ensure we were happy with the end product. And the builders were meticulous in their attention to detail". Harry and Mary
Our eHaus Builders, all handpicked
eHaus' don't just happen, they're built by an eHaus Builder. Our eHaus Builders are handpicked to join our team based on evident strength of ethics. Each eHaus Builder is a member of the professional body of either the Registered Master Builders or the Certified Builders Association. This expertise is then enhanced with eHaus' intelligent construction training to provide you with the best building experience that New Zealand can offer. As one team in both the North and South Island, we take your eHaus from concept to reality.
Less maintenance, more living
While your neighbours are making repairs on the weekends, you'll be making the most of your day. eHaus' are built to require less maintenance right from the start. Work with our designers to select naturally preserved timber or stone for a durable facade. Get high thermal performance that you'll never have to replace with eHaus' aluminium clad, German L2 timber joinery or our New Zealand made, L1 unplasticized PVC or thermally broken aluminium joinery. From the beginning your eHaus is designed for maximum performance, less maintenance, and less hassle.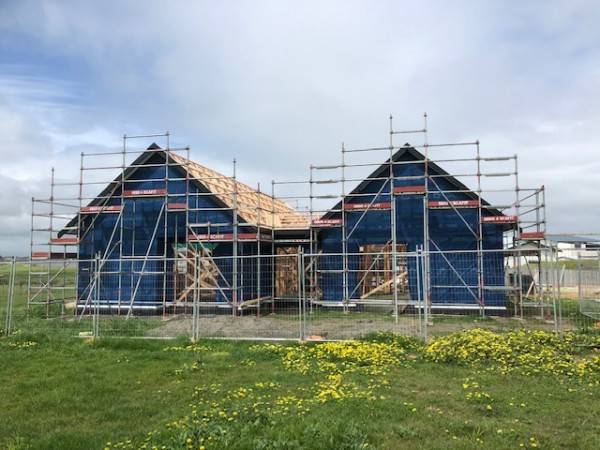 Choose your eHaus
Every eHaus is design and constructed using the international Passive House design software, the highest proven measure of energy efficiency standard in the world. The benefits not only ensure low energy consumption, but also provide all year round comfort and the healthiest living spaces
The six keys to ensure an eHaus will achieve this are: airtightness; high performance windows; super insulation; elimination of thermal bridges; ventilation; energy modelling with PHPP.
eHaus offer the best and high performing options, along with a unique design and construction service to ensure your eHaus performance is assured.
We'd love to hear from you so for general inquiries please call us on 0800 434 287 (0800 4eHaus)
Visit the website for more information www.ehaus.co.nz