Posted by jonathan@pitiana.com BigCommerce on 10th Feb 2021
Sol House 2: Rain Water Collection, New Windows & Doors, Ventilation System, Solar Hot Water, Passive Solar, Insulation, Electric Car Charging Station.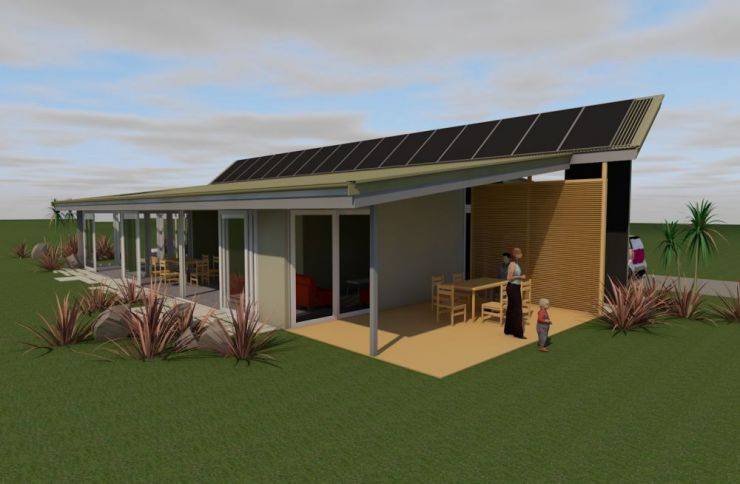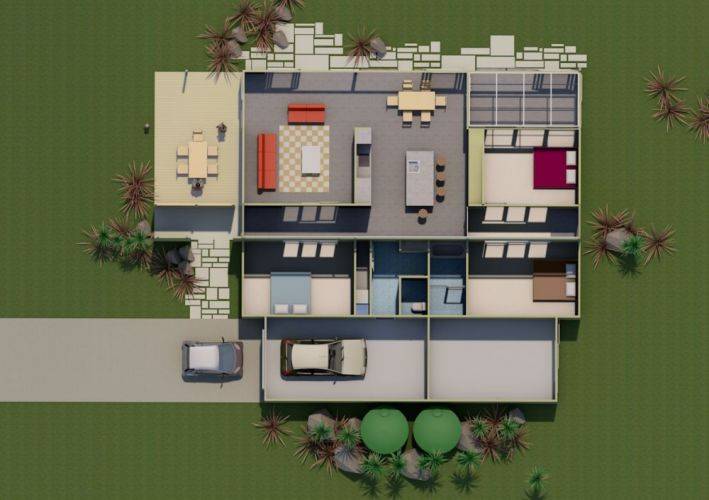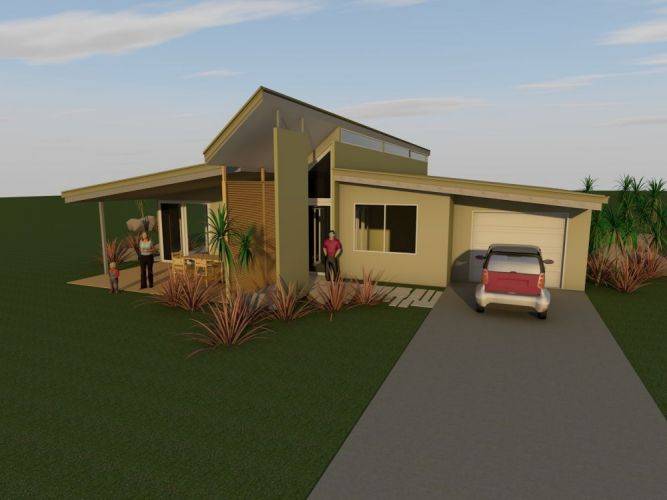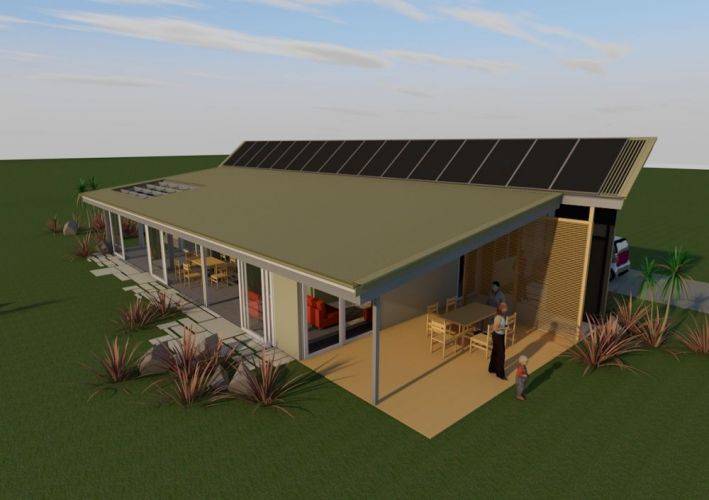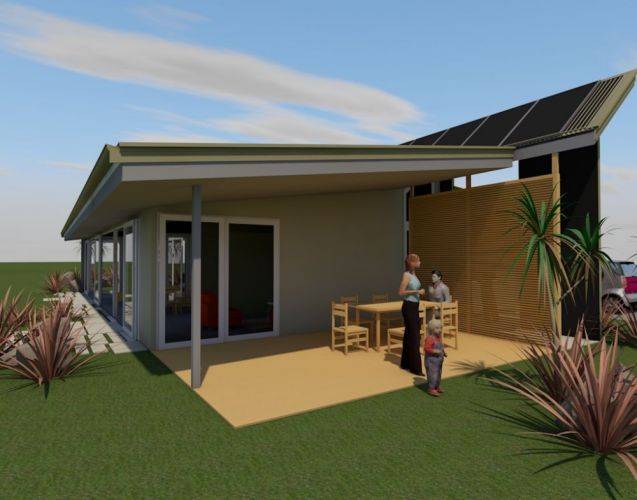 ---
Rain Water Collection
New Windows & Doors
Ventilation System
Solar Hot Water
Passive Solar
Insulation
Electric Car Charging Station
---
Rooms
Property Type
Floor Area
Price
Parking
3 bedroom(s), 1 bathroom(s)
House
200 m²
Price on enquiry
1 - 2
Best Eco Friendly Design Project: Sol House
Build Magazine - Sustainable Building Awards 2016

This single level modular home can grow from one bedroom to four and provides flexible living, sleeping and activity or work spaces. The three bedroom option is shown in the images.

We can provide a quote for detailed design and documentation suitable for lodging a building consent application and for obtaining pricing from a builder. Budget costs for this range between $12,000 - $18,000 depending on your specific needs.


Design Features
The central access spine separates the main living spaces from the bedroom and service areas. The roof of this spine is tilted to provide an ideal orientation for solar photovoltaic or hot water panels. High level windows provide light and ventilation to the centre of the house. The house is shown with the main entry at the west end and can be mirrored for sites with access from the east.

The living areas are open to the winter sun for passive solar heat and have a roof overhang to shield the house from overheating in the summer. A sunroom adjacent to the kitchen provides a warm morning room and a roofed verandah to the west is open to the evening sun.

The large bedrooms include generous storage areas and have the flexibility to be used as part of the living space or for a study or work area. One room has sliding door access to the main lounge and another could be a separate family room. Central to the bedrooms the service area contains a laundry and flexible bathroom arrangement with a separate toilet and level entry shower.

The tandem garage/workshop or studio space allows for multiple uses in addition to the storage of vehicles. This arrangement also allows the design to be flipped if access is from the opposite direction.

This arrangement creates a buffer on the cool side of the house protecting the main heated areas from the coldest winds. A traditional double garage arrangement can also be provided. Rain water tanks collect roof water for use in the toilet and laundry as well as the garden.

Benefits of building and living in this house include:

Adaptable
Universal design as promoted by Lifetime Design Ltd is a set of guidelines describing a way of designing for greatest ease of use for most people that allows adaptation over time as needs change. This design will score highly when assessed against The LifemarkTM rating system.

Energy Efficient
The home is designed to achieve a high Homestar rating.
---
Don Jamieson Architecture