Posted by Todd Strode-Penny on 25th Mar 2021
Three Bed Living - Greenhaven
: Greywater Recycling, Passive Solar, Insulation, Rain Water Collection, New Windows & Doors, Solar Hot Water, Ventilation System, Solar Power (photovoltaic), Double Glazing, Low VOC Paints & Finishes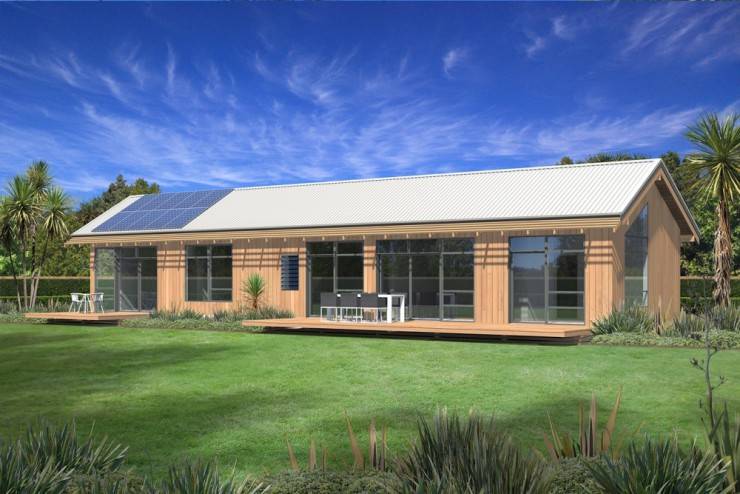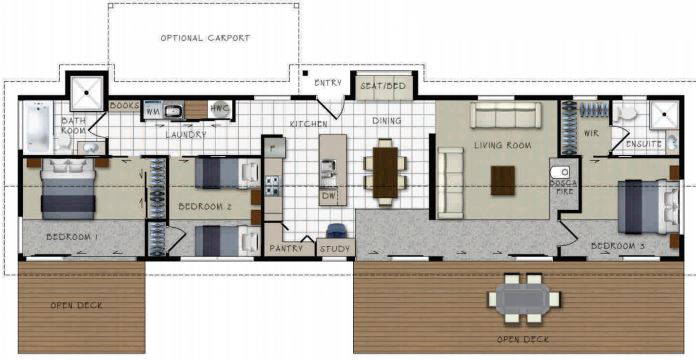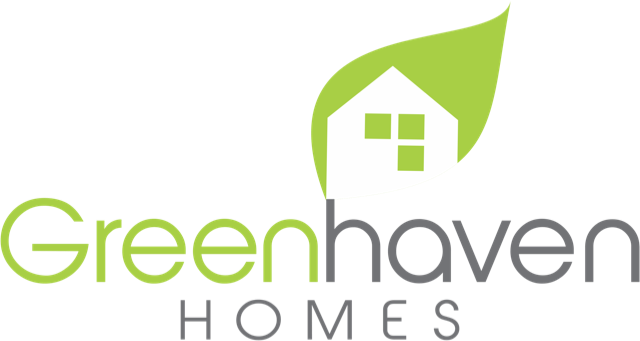 ---
Greywater Recycling
Passive Solar
Insulation
Rain Water Collection
New Windows & Doors
Solar Hot Water
Ventilation System
Solar Power (photovoltaic)
Double Glazing
Low VOC Paints & Finishes
---
Rooms
Property Type
Floor Area
Price
Parking
Open Home Times
3 bedroom(s), 2 bathroom(s)
House
121.32 m²
Price on enquiry
Optional Garage/Carport 19.20 m²
Interested in a Greenhaven Home? Come and visit our Manakau show home, located at 2-4 Waikawa Beach Road, Manakau or contact us directly on 0800 777 175 or sales@greenhavenhomes.co.nz
Looking for an affordable, architectually designed modular home?
Greenhaven eco homes are built with premium quality, sustainable products and designed for maximum energy efficiency. They are modern, light and efficient, making the best use of available space to provide New Zealand families with warmer, drier, healthier homes with good natural light.
Greenhaven eco homes come with a Halo 10-year residential guarantee insurance as standard, exclusive to members of the NZ Certified Builders Association.
Architectural Design at the Core
With clever, architectural design at the core, your passive home costs less to run. Careful consideration has gone into the placement of windows and insulation to reduce the amount of energy required to heat your home.
Sustainable Living
We use FSC rated sustainably farmed timbers, LED lighting, low VOC paints and include the latest eco-friendly options wherever possible, better for the environment. Designed with cleaner, more breathable air, it's also better for you and your family.
Greenhaven Homes are:
AFFORDABLE – Smart floor plans with few hallways and waste space enables a smaller overall house area at a competitive initial cost.
DURABLE – Built for NZ's coastal environment with a minimum of maintenance required.
STRONG – The primary structural material (wood) is a proven performer and the latest wind and earthquake resistant bracing systems are utilised.
SUSTAINABLE – We use materials and process's that are environmentally responsible and resource efficient throughout each homes life cycle, from siting to design, construction and operation. Wood especially is abundant, renewable and carbon neutral.
COMFORTABLE – Various proven energy efficient design features and products as detailed in our typical specifications section ensure healthy and comfortable living for the lifetime of each home.
---